by Professor Henriette Bier
November 18th 2019 | 11.00 – 13.00
Politecnico di Milano, Bovisa Campus – Room B2.2.6
Today architecture increasingly incorporates spatial constructs and systems that adapt to their surroundings and inhabitants. They rely on Wireless Sensor Actuator Networks and require data-driven Design-to-Robotic Production and Operation chains that are numerically controlled and (partially or completely) robotically operated. From (on- and off-site) robotic production to robotic building operation augmenting everyday life, the lecture presents achievements of the last decades and outlines potential future developments in Robotic Building.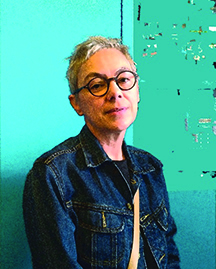 About Henriette Bier
After graduating in architecture (1998) from the Technical University Karlsruhe, Henriette Bier has worked with Morphosis (1999-2001) on internationally relevant projects in the US and Europe. She has taught data-driven design at universities in EU and since 2004 she mainly teaches and researches at the Technical University Delft with a focus on computational design and robotics in architecture. She is the initiator and leader of the Robotic Building group and co-founding member of Delft Robotics Institute.